Find the right size with our True Fit tool - tailored sizing based on your wardrobe.
How do I use True Fit?
To use True Fit, head to the individual product listing that you're after.
Look for the

logo near the size selector and click on this to open the tool.
Once the True Fit pop-up appears, complete the required questions.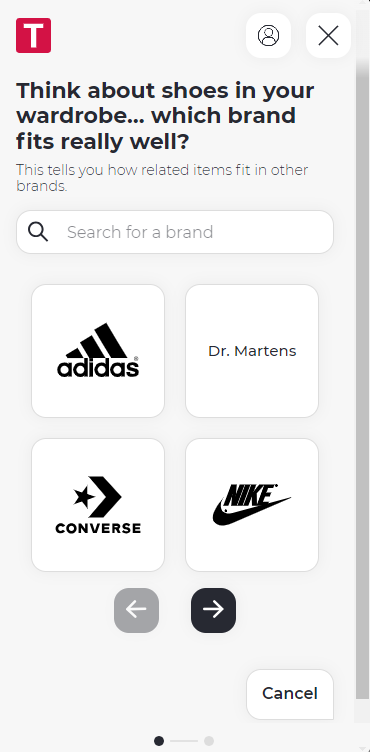 Good to know: You can add as many items as you like to your True Fit profile! The more information you provide, the more True Fit can understand your individual size.
When you have provided the required information, True Fit will recommend the size that they think will suit you best.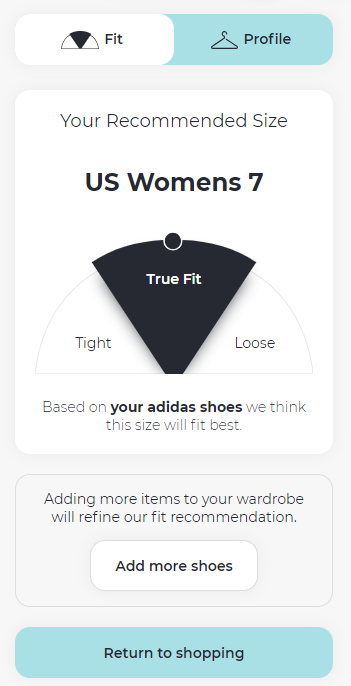 Once you've completed your True Fit analysis, your sizing recommendation will pop up above the size selector on each product listing as you continue to browse.

Can I save my True Fit Analysis?
True Fit automatically saves your analysis and recommendations on the browser and device you complete the analysis on. If you'd like to access True Fit across different browsers and devices, you can create a profile to save these details and access them at any time!